---
4. TRANSPORT AND TRAVELLING
7. 2. 2009
4. TRANSPORT AND TRAVELLING
- because they want to relax:
- they visit seaside resorts, because they like lying on the beach and suntanning, having a bath in the sea and doing nothing (lazing), or scuba diving
- they stay in our republic (in a camp or a cottage), go mushrooming, hitchhike, have barbecues, have a swim in our lakes and ponds, visit our castles and chateaux
- because they like exploring new places:
- they buy sightseeing holidays (for example package holidays where everything is included in the price (tickets, admission fees, food), or cruises aboard a ship)
- they can visit cities, chateaux, palaces, residences, museums and exhibitions, festivals
- because they like doing sports:
- they prefer activity holidays (skiing, rafting, fishing, hiking, cycling,
- because they want to learn a foreign language:
- they spend some time abroad studying; if they don't have enough money, they can work and learn at the same time (young people prefer working as au-pairs: they look after children in families; or as waiters, or agricultural workers)
- We can stay in a hotel. It is the most expensive and the most comfortable kind of accomodation. Hotels have single rooms, double rooms or rooms with extra beds. Hotel rooms are mostly equipped with a bath-room and toilet, radio, TV set, telephone, and a fridge. Some rooms are air-conditioned. There are chambermaids who clean your room. You can pay for half board or full board. Modern hotels have a fitness centre, sauna and a swimming pool. They may also have a restaurant or a café.
- Some people prefer camping. They stay either in a tent or in a small cottage. Mostly you have to use common washrooms and toilets. Some cottages are equipped with a small cooker, fridge or even a toilet and a shower.
- If you want to ski in winter, you can stay in a mountain cottage. In the Czech Republic, lots of families lease cottages or apartments in the mountains. This is a very comfortable and inexpensive accomodation.
- on foot (we can hitchhike, explore the nature)
- by bike - it is quite cheap and very healthy
- by car: Travelling by car is fast and comfortable, you can stop if you want to (when you are hungry or you need to go to the toilet, you can stop at a petrol station), but it is not cheap and someone has to drive – that means, he is quite tired at the end of the journey)
- students and workers often travel by bus and by train: you have to wait at the station or at the busstop. The trains and buses are often delayed, but it is quite cheap and environmentally friendly.
There are fast trains (comfortable and mostly quite clean), stopping trains (sometimes old, shabby and a little bit dirty), international fast trains (e.g. Eurocity).
- by boat, by ship or by a ferry: travelling on water may cause you some problems. Some people are seasick.
- by air: Travelling by plane is the fastest way of transport. Some people are afraid of flying. But travelling by air is believed to be the safest way to travel.
4. WHAT DO YOU HAVE TO ARRANGE BEFORE GOING ABROAD?
When going abroad we must get necessary documents: a valid identity card when going to EU countries, or a passport, sometimes a visa (you can get your visa at an embassy in Prague).
We must change money in a bank or at an exchange office.
When going by train, we have to buy a ticket (single or return ticket, or an Apex). When we fly, we must get air tickets.
- People in towns and cities can use:
- buses, trams, trolley buses, trains, and the underground in the capital.
6. FAVOURITE DESTINATIONS
Lots of Czechs like visiting the following countries:
Italy, Spain, France, Croatia, Turkey, Germany, Austria, Greece, Canary Islands, Egypt and Tunisia.
Some people like staying in our republic. There are lots of mountains (the Giant Mountains, the Ore Mountains, the Šumava Mountains, the Eagle Mountains, the Jizerské Mountains, Jeseníky) with long and beautiful ski slopes.
We also have lots of ponds (Máchovo jezero), lakes (Black Lake, Devil's Lake), rivers convenient for water sportsmen and water tourism (the Vltava, the Lužnice).
Some of the chateaux and castles in the Czech Republic are really worth seeing:
- castles: Karlštejn, Křivoklát, Rožmberk, Zvíkov, Kost
- chateaux: Hluboká, Konopiště, Lednice, Náchod, Telč, Loket,…
7. MY BEST HOLIDAY (your own experience!)
(vypracujete sami)
8. MY IDEAL HOLIDAY
(If you had enough time and money and someone to go with you, where would you go? How long would you stay? Where would you stay and how would you spend the holiday?)
(vypracujete sami)
9. WHICH COUNTRIES, CITIES OF INTERESTING PLACES ON EARTH WOULD YOU LIKE TO VISIT AND WHY?
(vypracujete sami)
PICTURE DESCRIPTION:
picture A: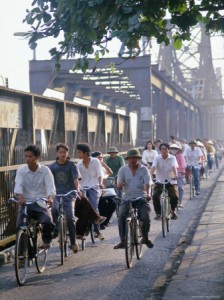 Komentáře
Přehled komentářů